CRIME PATROL shoots at Wagah border!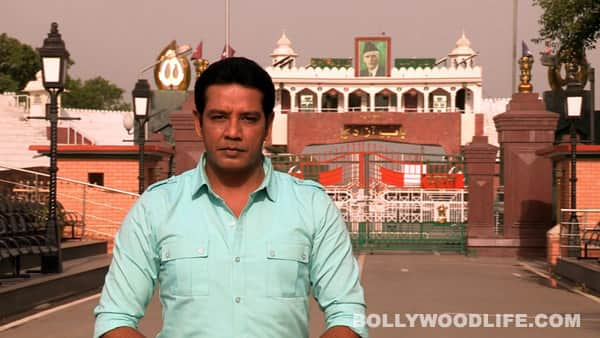 The unit visited the high-security area while describing the case of a missing man
Every weekend, Crime Patrol brings the tales of ordinary Indians from every corner of the country. This weekend (June 23) is no different. Anchor Anoop Soni will take us through the sad tale of a 58-year-old mentally unstable man who went missing from a Pune hospital and was found more than a year later in a jail in Lahore. Since the subject is a sensitive one that details the family's struggle against the hostile relations between the two countries, the Crime Patrol team shot Anoop's scenes at the Wagah border. Coincidentally, on the day the shoot was going on, the man was released from jail and brought to India via Wagah.
The tale was a touching one and affected Anoop too. He said, "It was altogether a different experience shooting at Wagah Border. We tried to bring alive the heart rending story of a mentally challenged person who mysteriously lands himself in Pakistan and gets arrested there. We will try to bring out such cases time and again as there are many innocent people like Tukaram who are not spies but have been victims of mistaken identities. I wish from the core of my heart that all these people are united with their families."