BADE ACCHE LAGTE HAIN: Ram and Priya pushed apart… again!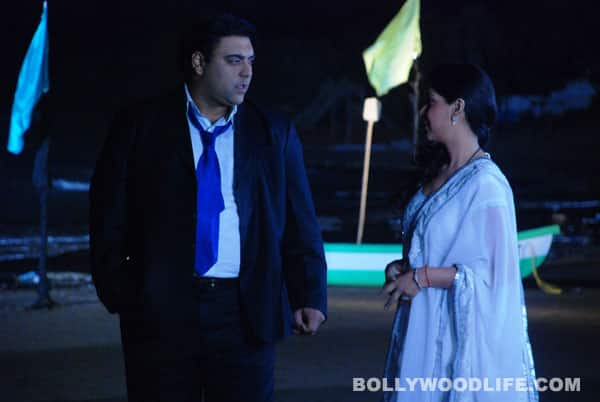 R
This is one couple that's definitely not going to meet any time soon. Sigh
Ekta Kapoor has done it again. First, she built up our expectations about Ram and Priya meetingafter five years with a lot of hype and misleading trailers. Then she sent them all crashing with the sudden twist in the tale of Bade Acche Lagte Hain last night (July 30). Priya approaches Ram, but he doesn't see her. Immediately after that it is revealed that Ram has indeed married Ayesha. Priya gets a shock when she hears this. She is so affected by it that she doesn't even hear Rajat Kapur apologising to her. That, in turn, angers Rajat. Meanwhile, Ram tries once again to convince Rajat that he is actually romantically interested in his 'bookstore wali' unaware that the lady in question is Priya.
We must admit, we were disappointed with the turn the story took. We wouldn't have been, if it hadn't been for those advertisements that claimed they will finally meet. Now we feel we have been cheated. Do you feel that way too? 'Coz Ram (the actor) tweeted this, "Keep the faith guys! There are a lot of twists and turns ahead and a lot of FANTASTIC scenes coming up between Sakshi and me… and Pihu!!" Once bitten, twice shy. We are not going to believe him this time around. What about you?