BYAAH HAMARI BAHU KA: The secret is revealed!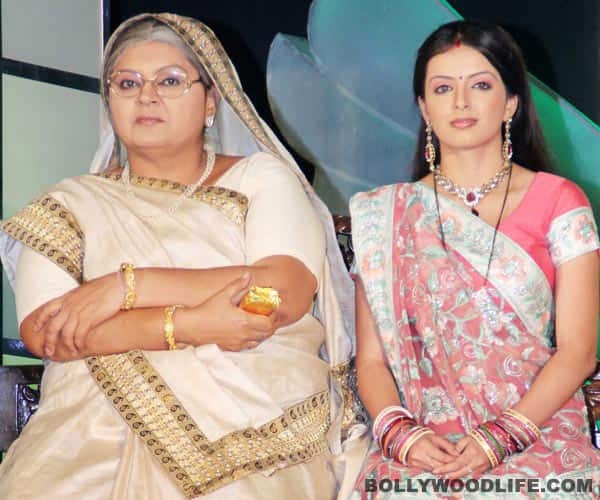 An unhappy marriage is not alien to Indian television. But looks like
Byaah Hamari Bahu Ka
will offer a
hatke
solution – marry off your daughter-in-law! But if this is the solution, one aimlessly wonders – what could the problem be?
And here's what we think it could be …
The husband is…errr….not man enough
The promos reveal the Rajnibala is the most perfect
bahu
that Indian in-laws could ever dream of. And that's why the first probability that comes to our minds is that the husband, Gopikrishan or Krish, is a faulty dude. The obvious reason – Krish might be impotent, or even gay!
Rajnibala's split personality
The traditional bahu in Rajnibala is flawless, no doubt. But then there might be another lady lurking somewhere in the dark corners of her being. Yeah, a case of split personality. Our guess is that maybe the alter ego believes she is still a single and fun loving girl. And to tame this part of her personality, the in-laws decide to get her married again.
The 'other woman' is passé. It's the other man now!
But you might object, saying that everything seems hunky-dory between the couple, or so suggest the promos. But all that only till Rajni's husband from her previous birth turns up at her doorstep. And after going through a series of past life regression sessions, Rajni realises that it's indeed true. And so, bound by the
saat-janam
contract, she decides to return to her better half from a previous birth.
A strange allergy
Maybe the perfect
bahu
is allergic to present husband, Krish. And 'coz of the allergy she starts sneezing as soon as hubby dearest comes near her. Oops! Tired of her sneezathons, the good-willed in-laws have decided to find another suitable groom for their allergic daughter-in-law.