Has the ace actor quit the show, or are the makers running out of plots to spin around the Rajmata?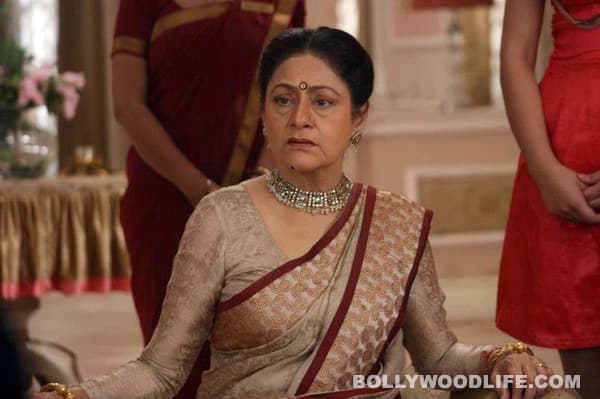 Some time ago we speculated that Dekha Ek Khwaab would soon go off the air due to low TRPs. But that's not all – for over a month now Aruna Irani, who plays Dadisa aka Rajmata Mrinalini Devi, has not been making an appearance with Maanyata, Udayveer and the happy gang. Under the pretext of recovering from a heart attack following a fall and a head injury, the character has not been shown since May 8.
When asked, a spokesperson from the show told us that the actor's track has ended. That's bizarre, wethought! So will the makers kill off Dadisa without even showing her again? Looking at the low ratings of the show and the mediocre story that's really not going anywhere right now, perhaps veteran actor Aruna Irani decided to quit and do other assignments. We surely wouldn't blame her for that.
If sources are to be believed, Aruna Irani has also been missing from Main Laxmi Tere Aangan Ki, telecast on Life OK channel. The makers however claim that the current track doesn't showcase her, but she is very much part of Main Laxmi… Another of television's unsolved mysteries, perhaps?

Also see our website for other articles about different programmes.
Or be updated with our Facebook Page: