Bade Acche Lagte Hain: Why did Priya leave Ram?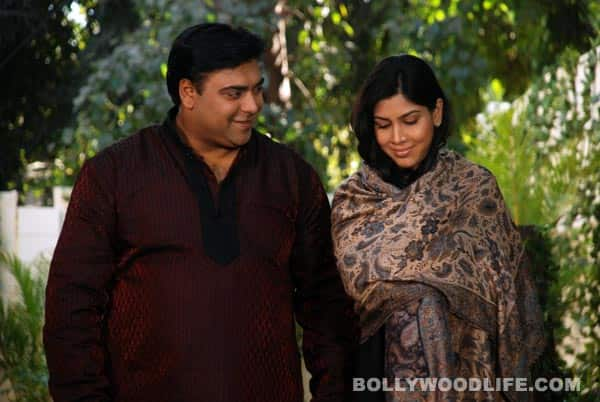 The makers of Bade Acche Lagte Hain have stuck to their word and separated the seemingly happy Kapoor couple, but the least they could have done was to give a solid reason, no? According to the latest episode, Priya comes back to the Kapoor mansion where, presuming she's dead, the entire family is mourning at her chautha. She then overhears her sister-in-law Ishika Kapoor (Kajal Pisal) discussing with Natasha (Sumona Chakravarti) how Priya's death will help Ram move on in life. Really now! On hearing this, Priya convinces herself that it's best if she leaves her husband. But wethinks this plot seems rather forced. Apart from which, with such a huge house and so much security and so many servants buzzing about, did no one see her open the gate and walk in?
All that apart, in order to take a leap and separate the couple, there could be a gazillion other ways. Here are a few reasons we came up with as to why Priya did not come back to Ram.
-When Priya returned from the accident, her sister Ayesha was married to Ram and hence she decides to leave them alone. Bigamy, anyone?
-By the time Priya returned, Ram lost all his extra weight in depression, and she couldn't recognise him. Now who is his gym trainer?
-The classic Ekta Kapoor formula: Priya has a memory loss. Not bad!
-After her recovery from the accident, she sees Sameer Kochhar and, hoping for a better future with a younger and fitter man, decides to move in with him. Nice!
-Sid threatens to kill Ram if Priya doesn't leave the country for good. Wow!
- Priya is on her way home, but the police spot her. In order to evade capture, she runs away and lets everyone believe that she's indeed dead. Possible!

Also see our website for other articles about different programmes.
Or be updated with our Facebook Page:
To subscribe to mobile text updates: From a mobile phone text follow @stellynews to 53000.